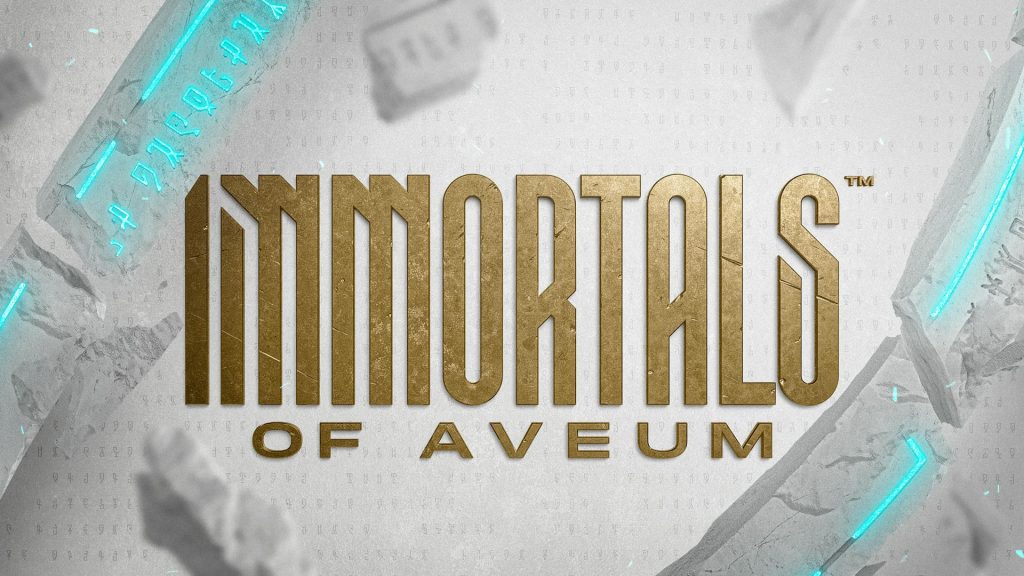 ---
IMMORTALS OF AVEUM COMING 2023!
Our studio hit an incredible milestone tonight – we announced our debut game at The Game Awards – Immortals of Aveum™ (pronounced ay-vee-um)! But just in case you didn't catch the show, we've got all the info for you right here.
Immortals of Aveum is a groundbreaking new single-player, first-person magic shooter that delivers a visceral, cinematic campaign experience we hope players will never forget! It's built on Unreal Engine 5 and will release on PlayStation 5, Xbox Series X|S, and PC in 2023.
The game is set in an original fantasy universe called Aveum, where the world is engulfed in magic, rife with conflict, and on the verge of oblivion. We can't wait to unleash all the information next year, but in the meantime, the official teaser trailer gives you a peek at our game's unique weapon – the sigil – as well as a glimpse of the world of Aveum. Take a look!
---
---
ASCENDANT STUDIOS AND EA ORIGINALS JOIN FORCES
We're also excited to announce that we've joined forces with EA Originals to release our debut title! After spending years directing some of the industry's most beloved games like Dead Space and three Call of Duty titles, our studio founder Bret Robbins took the plunge in 2018 and began assembling a passionate and experienced team of storytellers.
"I founded Ascendant Studios to make original and epic games, and here we are, four years later, about to finish our first one. What started as a crazy, exciting idea has grown into a crazy, exciting triple-A game. I chose EA as our publishing partner because we know they'll help Immortals of Aveum reach the biggest audience possible. I'm thrilled to have the expertise and resources of EA backing us and I can't wait for everyone to play!"

Bret Robbins, CEO and Game Director at Ascendant Studios
Partnering with EA Originals is the next step in bringing our magic shooter concept to life. Based out of San Rafael, California, our team at Ascendant is made up of industry-leading talent who have led award-winning and best-selling projects including Dead Space, Call of Duty, Halo, BioShock and more.
"Every team member has a wealth of experience developing many of gaming's biggest cinematic action and first-person shooter games over the past decade. Immortals of Aveum is the result of Ascendant's vast collective experience and great ambition, fused with their bold and creative vision. EA Partners is proud and excited to collaborate with Ascendant in launching this epic, action packed brand new IP; a game players will never forget."

Jeff Gamon, General Manager of EA Partners
Together, we are boldly re-imagining the future of big budget, AAA video game development and defying what players have come to expect from first-person shooters.
Well, that's all we can really say… for now. Keep an eye on the official Immortals of Aveum YouTube channel and follow the game on Twitter and Instagram for future updates.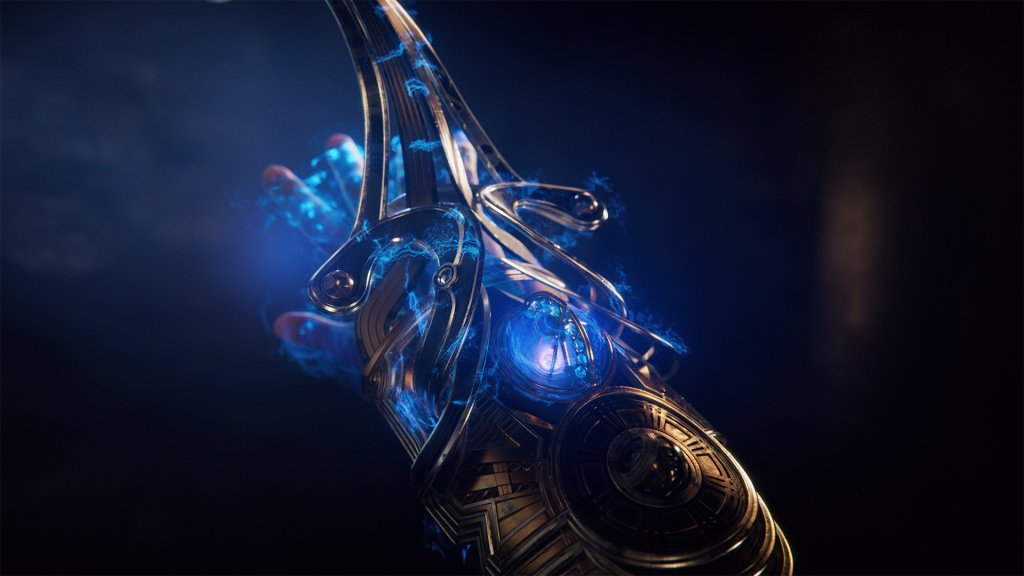 ---
Stay In Touch
In the meantime, stay in touch with us at Ascendant Studios! We're kicking off our YouTube channel tomorrow with the inaugural episode of our video series that gives you a candid, inside look at our team. Our first episode, How Game Designers Tell Great Stories, features Ascendant's own CEO and Game Director, Bret Robbins. He dives into the importance of storytelling in games, and how his experiences designing Dead Space and Call of Duty campaigns influenced his approach making Immortals of Aveum.

Of course that's not all. Our original podcast series, Rise Above, delves into the world of video game development through candid conversations with some of the industry's leading devs. Season 1 arrives in 2023, with a sneak peek pilot episode airing later this month.
Don't forget to check our blog often and follow us on YouTube, Twitter, TikTok, Instagram, Facebook, and LinkedIn, to keep up with our game and our studio's other creations. Lastly, please consider subscribing to our newsletter, The Standup, for insights and inspiration from industry-leading developers who are masters of their craft.
See you in 2023!