By Scott Pytlik, Director of Marketing and Communications
The holidays are upon us and it's that time of year when we all reflect on what's come to pass in the last 12 months, and look ahead at the New Year. To be grateful for what we have and who we have it with. To get excited about where we're going and what the future might hold. This is especially so for us at Ascendant because we recently celebrated our fourth anniversary as a studio and have big things we're looking forward to in our fifth year.
For starters, we recently re-launched our website, which we intend to have serve as a hub for the content we'll be creating online. We also just announced our debut game, Immortals of Aveum™, and we thought what better way to celebrate this and kick off our new website than with a post that reflects on the first four years of our studio and looks ahead at what's to come.
---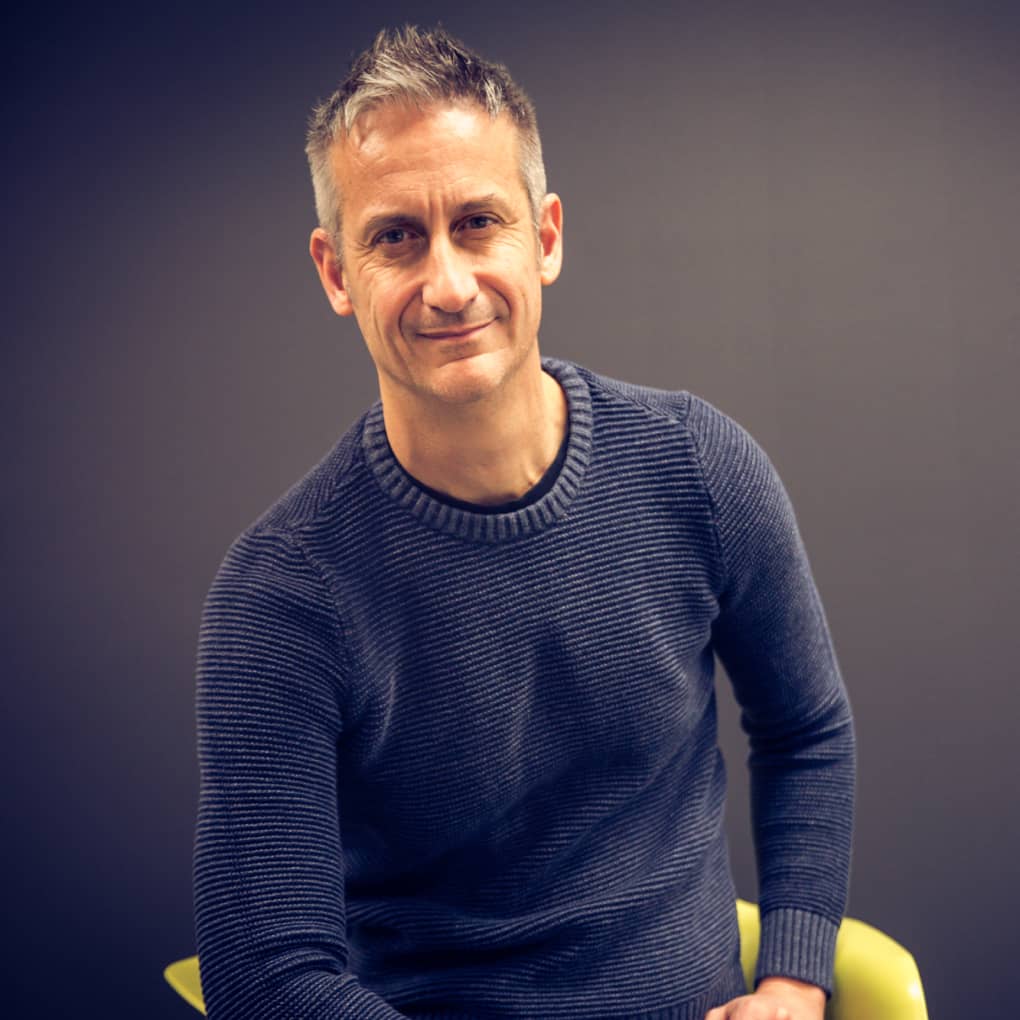 OUR ORIGINS
As the founder and CEO of Ascendant, naturally our studio's story begins with Bret Robbins. Afterall, 26 years of experience working in the games industry has shaped who he's become, the types of games he wants to make, the people he wants to make them with, and the culture he wants to create at Ascendant.
Bret got his start years ago as a game designer at Crystal Dynamics on the Gex and Legacy of Kain franchises. After six years in the saddle, he pursued an opening to lead design on two games based on two of the biggest entertainment franchises in the world – The Lord of the Rings and 007 James Bond. To do this, Bret had to leave Crystal Dynamics and head a few streets away to EA Redwood Shores, which would eventually become Visceral Games. The Redwood Shores team was nominated and won a few awards for The Lords of the Rings: Return of the King and From Russia with Love. It was those experiences as a lead game designer on world-famous IPs that earned Bret the opportunity to become creative director on another award-winning game, Dead Space, leading a large team, creating their first original franchise from scratch.
"Dead Space remains one of my best development experiences," said Robbins. "We had an opportunity to make a brand new horror game and do something original and different. I'm a big horror and sci-fi fan, so it was a lot of fun to direct that game design and narrative."
The success of Dead Space and his experience leading that team opened a new door for Bret, one at a new studio formed by longtime colleagues, under a new publisher, and working on the number one gaming franchise in the world – Call of Duty.
The next nine years at Sledgehammer Games would be some of the most challenging of Bret's career, but also some of the most rewarding and fulfilling. During that time, he was the creative director for Call of Duty: Modern Warfare 3, Advanced Warfare, and WWII. Not only did he have the opportunity to experiment with the COD design formula, but those experiences immersed him in the writing and direction of big, bombastic, blockbuster-style stories. It was a crash course in cranking the intensity to max and sustaining it like a rollercoaster ride. But as fun as it was to play with big guns in someone else's toy box, there was something about Bret's journey with Dead Space, and the experience of creating an original IP from scratch, that was calling to him.
---
DREAMING BIG
It was during Bret's time at Sledgehammer that he began dreaming about a new idea for a game. One that was unlike anything the world had seen in decades. One that would need a new studio with new leadership who believed in fresh ideas.
"I remember working on Call of Duty, and reviewing one of the levels we were making. It was a typical battle scene, with helicopters flying overhead, RPG rounds exploding into the sides of buildings, and soldiers running down a street taking fire," said Robbins. "I remember staring at the level and thinking, what if instead of a helicopter, that was a dragon. And instead of RPG explosions, those were fireballs cast by a battle mage. And instead of other soldiers around me, we were all battle mages, firing off spells and wrecking the place. And I stopped and thought 'Where is that game? I want to play that game!' Since then, the concept of the game has moved away from Call of Duty, but the spirit of making a 'magic shooter' has remained."
That was the genesis moment for our game. A world so deep and drenched in lore that players would want to live there and explore for years to come. But to realize this, Bret needed to open a studio where creativity comes first and high-quality games are developed without burnout. He thought if he could create the right environment, and we could retain creative control of our vision, then this daydream just might become a reality.
---
ASCENDING
Bret left Sledgehammer not long after launching Call of Duty: WWII, when they learned they'd be supporting Infinity Ward on the reboot of Modern Warfare's multiplayer, instead of crafting their own campaign. For the first time in his career, Bret was on his own.
"I had an opportunity to just sit and write for about four months. I would park myself at a small cafe in downtown San Rafael and work on the game design document and the story outline," said Robbins. "It was a time of allowing myself to think that anything was possible and I could design whatever I wanted. Since then, a lot of the ideas have changed and gotten better, but the heart of what I wrote back then is still the vision for the game today."
What was once a dream in his head, was now fleshed out on paper, but Bret knew he'd need a lot more than ideas to make this game a reality. He'd need a team of veterans who could bring his ideas to life. That's where Bret's friend and Ascendant's investor comes in.
Bret and Brian Sheth first met years earlier while Bret was working on Dead Space. Brian grew up a nerd and a gamer like Bret – DM-ing D&D campaigns and playing video games. They quickly became friends and so did their families and that's when they first started talking about the possibility of making a game together. Earlier in his career, Brian helped make Vista Equity Partners one of the most successful private equity funds in the world. After eventually leaving Vista and going independent, Brian turned his eye towards the video games industry. Whereas Bret came up on the creative side of the entertainment industry, Brian came up on the business side of the tech industry, and their skills and experiences complimented each other nicely.
It was 2018, the industry had been generating more revenue than all other forms of entertainment combined, and Brian had been contemplating investment opportunities. Bret had already pitched his game idea many months earlier – one that spoke to the heart of a childhood dungeon master. Brian believed in the idea for the game, believed in Bret, and believed in the type of team they'd need to assemble to make this dream a reality. Together, in 2018 they finally founded Ascendant Studios and it was time to start building the team.
---
THE TEAM
Not long after in 2018, the unexpected happened – Telltale Games, developers of The Walking Dead episodic adventures and Batman: The Enemy Within, located right in Bret's backyard in San Rafael, was shuttered. It was a terrible blow that left so many people stunned.
"We had been going for about a month just starting on some prototyping, when we heard that Telltale Games was shutting down and that the entire staff had just been laid off," said Robbins. "Someone heard that they were commiserating over at a nearby bar, so we drove over and started meeting with people. I hired about a half dozen people, including my Art Director, that day."
Within months, Ascendant went from one employee, to a small team of 25 people. In the years that followed, we reconnected with many former colleagues at Sledgehammer Games – like our lead combat designer and lead VFX artist – as well as met new friends who worked up the road from us at 2K, Hangar 13, Cloud Chamber, and Visual Concepts. After many years of making big AAA games at established corporations, we found a shared desire to rise above the status quo of our industry and build an inclusive, collaborative, professional, and sustainable studio culture. Our team of 25 grew to more like 50 and it was time for us to leave the small garage we were working out of in Sausalito and move into a bigger office in San Rafael.
We were prototyping like crazy and starting to hit our groove when the unexpected happened again. The COVID-19 pandemic hit and suddenly, like everyone else in the world, we were left scrambling to pick-up the pieces and figure out how to move forward. Our office became a ghost town overnight as we all transitioned to work-from-home, and for the next few years we struggled – forging ahead, finding the fun and figuring out the identity of our game. But remote life also has its advantages for a nimble team like us. It allowed us to quickly broaden the bounds of our recruitment, attracting and hiring veteran talent from all over North America instead of just the San Francisco Bay Area. Heading into full production in Unreal Engine 5, our team grew from 50 to more than 100+ veteran AAA devs in less than a year, and codifying our culture became a priority.
"One thing I learned over years of working at different studios is that the culture starts at the top. I don't want people to crunch and burnout, because I personally don't want to do that either," said Robbins. "I want people to feel that they are being treated fairly and honestly because that's how I want to be treated. I put a high premium on being open and transparent with the team, and I think that's surprisingly rare in our industry."
In other words, how we make our game is just as important to us as what kind of game we make, and that the process of making our art answers the higher purpose of leaving the world a better place. It seems simple, but a good culture is cultivated intentionally.
---
IMMORTALS OF AVEUM
Flash forward to December, 2022 and we're finally out of stealth mode – at The Game Awards no less – with the reveal of our debut game, Immortals of Aveum! Immortals is a single-player first-person magic shooter set in an original fantasy universe engulfed in magic, rife with conflict, and on the verge of oblivion. It's releasing in 2023 for PlayStation 5, Xbox Series X|S and PC and we're incredibly excited to share more details about it in the coming months.
We also announced our publishing partnership with EA Originals.
"Just when we were getting into full production on the game, we started to attract attention from publishers. It was a very validating moment, to see these big publishers get excited about what we were making," said Robbins. "In the end, we chose to partner with EA to help market and distribute our game because we knew they could reach the biggest audience, and their Originals label had a great track record with It Takes Two. We also kept creative control and ownership of the game, which was key for us. They have been fantastic partners."
---
THE ROAD AHEAD
"The last four years have been the best of my career. I feel incredibly lucky to work with such a great team and to build something new and exciting and different," said Robbins. "I see the amount of passion the team is putting into the game and it inspires me every day. We are making something special, and I can't wait for everyone to play it."
To our future players and community – whom we hope to build a wonderful two-way relationship with – this is just the beginning of our story at Ascendant. Let's rise together. We'll have much more to share about Immortals of Aveum in the run-up to launch in 2023. In the meantime, we hope you'll check out some of the other content our studio produces!
---
In our podcast called, Rise Above, we speak to industry-leading developers who are masters of their craft in the games industry and learn about their origin story, their path to success and the challenges they've experienced along the way. Each episode aims to provide insights and learnings listeners can apply in their own professional journeys, whether they're a veteran dev, aspiring dev, or casual player. Season 1 of Rise Above arrives in 2023 and will be available on your favorite audio platform, including Spotify, Apple Podcasts, Google Podcasts, iHeartRadio, and Stitcher. Can't wait until next year? We'll be sharing our pilot episode later this month and would love to hear what you think!
You can subscribe to, The Standup, our newsletter designed to deliver interesting info and actionable insights directly from top game dev pros around the industry. We'll also occasionally provide inside info and updates about our game if you're interested in that.
Our YouTube channel is where you can watch talented developers from around the industry talk candidly about their experiences creating some of the best games ever made. We'll also take you inside the studio to meet the team behind Immortals of Aveum as we're developing the game. And if TikTok or Instagram are more your thing, you can also find this kind of behind-the-scenes content on our channels there!
Lastly, to keep up with all our studio news and game updates, follow us on Twitter and LinkedIn and check back often here, on our blog.